More Website Templates @ TemplateMonster.com - July 08, 2013!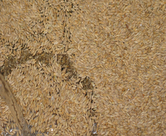 The seeds are untreated and completely natural, non GMO varieties
.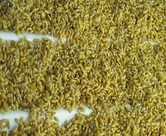 12 Hours after planting the seed starts to germinate. The germination process unlocks a myriad of enzymes which present to body with highly bioavailable food
.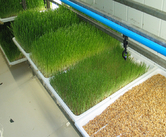 Legume, Cereals and Oilseeds are carefully selected to provide the optimum mix which makes up Sterolin 2000.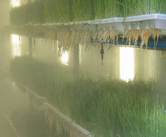 Irrigation water is pure, containing no fertilizer, and only organically certified sterilant.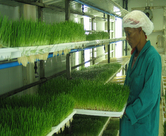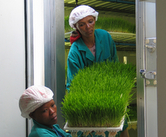 Product havested by hand.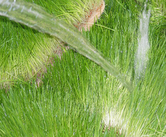 After Harvesting
After Harvesting, the product is rinsed in clean water and Organically Approved sterilant to remove any traces of mould
.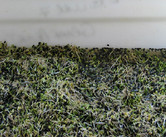 Sunflower sprouts
Rinsing the sunflower sprouts after harvesting.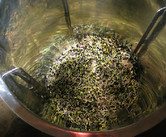 We average 3.5 Hours
Here the product is ready to be processed for drying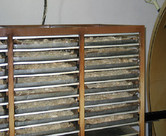 Drying Trolley
A picture showing the trolley loaded with wet product, ready to be rolled into the dryer for the drying cycle.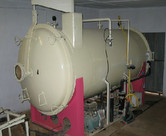 High Tech Dryer
Product is wheeled into this high tech dryer.
Dryer was specifically designed for enzyme and sterol survival.
Drying cycle – 18 Hours
18 Hours
Dried product is ready for blending and milling.
Drying process uses neither heat nor cold, thus maintaining the biological integrity of the plant sprout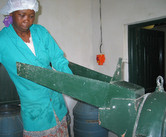 Milling
Once product is dried, it is put through a specialised mill which reduces particle size, enabling efficient blending and encapsulation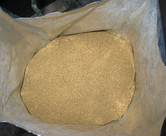 Nutricare
Nutricare ready for shipping.
Samples, from each batch,are taken which are tested at an internationally accredited lab. A full microbial report accompanies each batch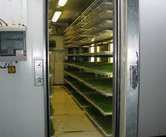 Growing chamber
Full climate control
Sterile
Guaranteed Quality
Rapid Germination
No Chemicals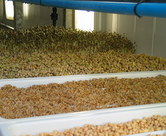 Germination
Various stages of germination
.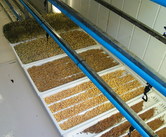 Growth
Various ingredients at different stages of growth.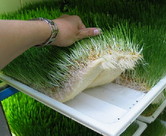 Sprouts
Barley sprouts after 5 days.